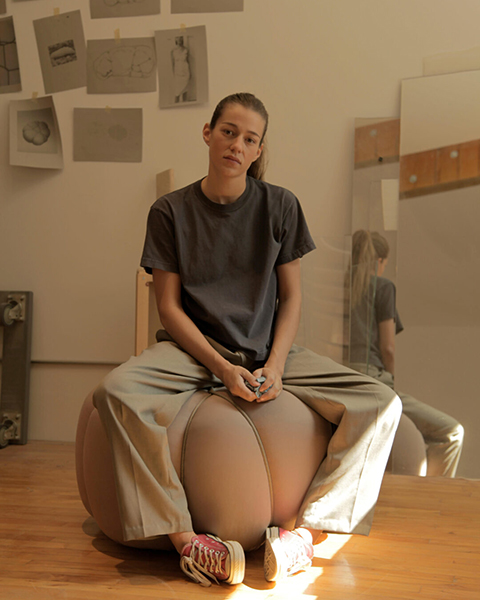 The work of Montreal-based Clara Jorisch proposes a sculptural approach to everyday things. With a background in visual art and graphic design, she mixes design, art, and craftsmanship to create unique pieces and limited series.
Clara's work explores craft techniques and materials as a way to question the behaviors prescribed by mundane objects. All the pieces she makes integrate deliberate irregularities. Her practice seeks to create small disturbances in everyday settings and trigger new ways of interacting with our familiar surroundings.
In 2019, Clara launched the first Broken mirror collection, a limited series of hand-cut mirrors designed to create subtle optical effects. In 2022, she introduced Poufs, a collection of modular soft sculptures that invite playful interactions.