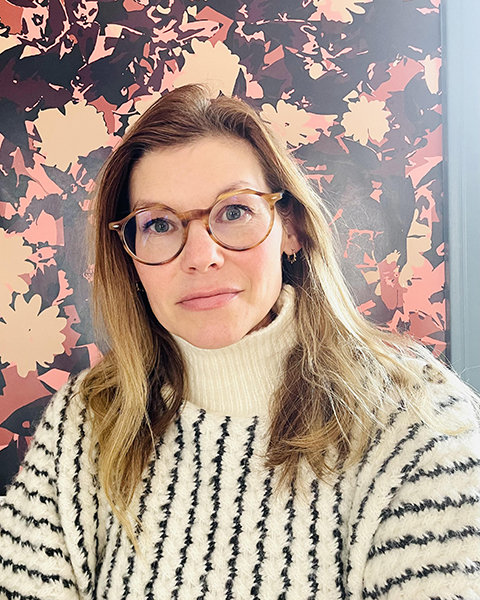 Kristy Stafford holds a BFA from the Herron School of Art, where she was immersed in painting, drawing, and visual communication. Following many years as a graphic designer and creative director, she went on to launch her own surface design business in 2008.
Kristy is known for bold pops of color, modern twists on botanicals, and strong geometrics. Alongside designing and licensing her artwork (Anthropologie, Domino Magazine, Project Decor, Joss & Main, Lord & Taylor, Brika, Hansen Print and Textiles, and White Buffalo), she offers her own eponymous range of interiors textiles and wallpapers with a wide range of options by color and material.
Contact Salon to select one of Kristy's inventive designs for your next interior project.