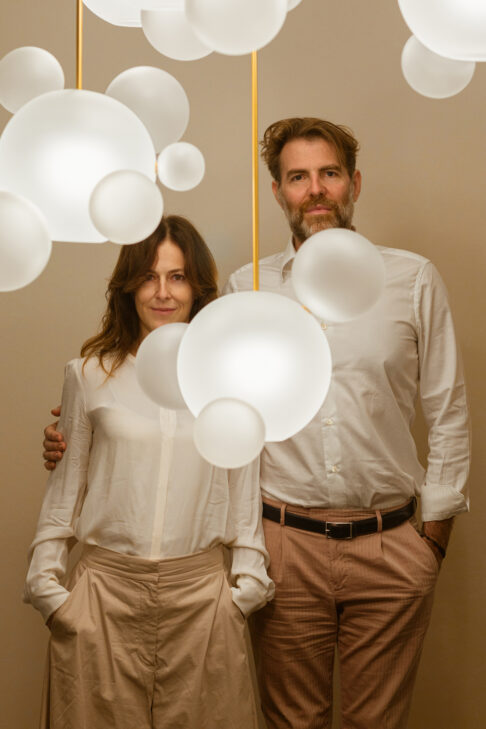 Cristiana Giopato and Christopher Coombes founded their Milan based lighting design studio in 2006. For both, their practice is a study in the behavior of light and finding synthesis between emotion, conception, pragmatism, and innovation.
Each collection created by the team is characterized by a sophisticated grace, achieved with noble materials, and an effortless mélange of researched ideas.
With a range of aesthetic offerings, each with universal appeal; allow us to help you select or create a piece that illuminates your space with unique beauty.