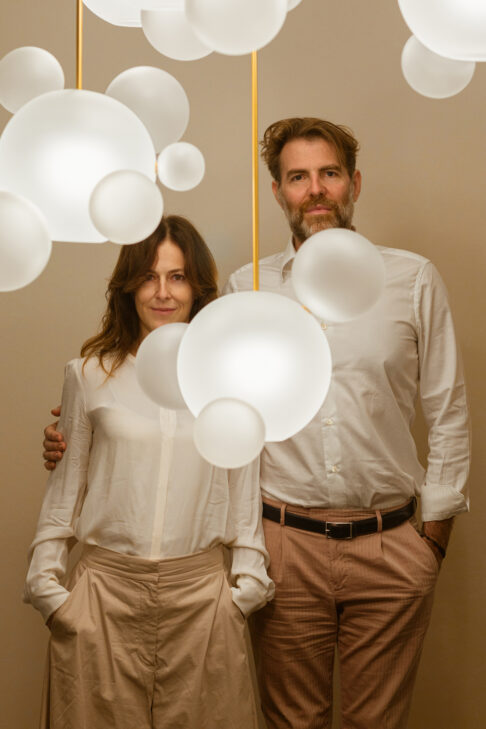 Italian architect Cristiana Giopato and British industrial designer Christopher Coombes founded their Milan-based lighting design studio in 2006. Their practice is a study in the behavior of light, finding synthesis between emotion, conception, pragmatism, and innovation.
The team uses Venetian artisanal glassblowing expertise while persistently investigating new technologies. For instance, hidden inserts may include Kevlar, aeronautical grade stainless steel, or 3D printing. The result is unconventional objects that appear to float in space and time, lending sophisticated grace to an environment.
Allow Salon to help you select or create a piece that illuminates your space with unique beauty.