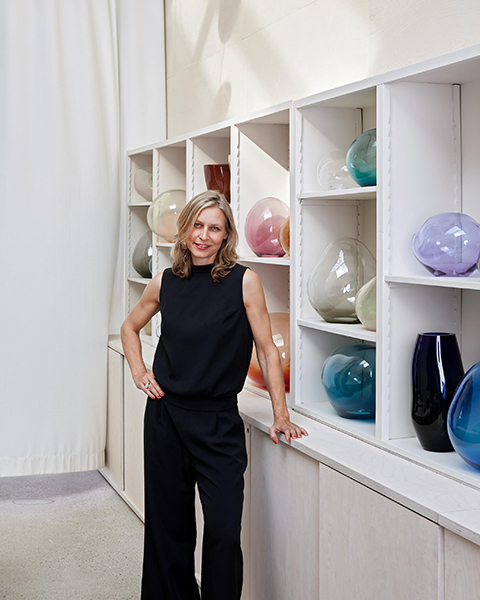 Founded in 2015 by Swiss-born designer Simone Lüling, Berlin-based ELOA combines ancient craft with a distinct design to produce a modular lighting system composed of unique handmade glass pieces. ELOA's pendant, floor, standing, and wall luminaries are remarkable for their simplicity and high-quality artisanship.
To achieve the large size of each glass piece while working without forms requires a high level of refined craftsmanship and skill that can only be performed by a few master glassblowers in Bohemia. Fragile, iridescent, and timeless, ELOA's light objects float weightlessly in space.
Work with Salon to select hand-blown forms that are one of a kind in shape, size, and color to create your own custom ELOA lighting installation.