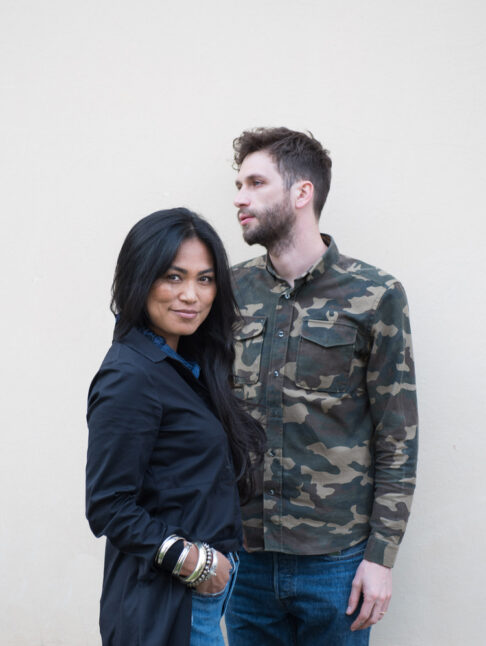 From a studio in Toulouse, France, Atelier Février founders Florian and Isha Mukhia Pretet design and create statement rugs that are as timeless as they are luxurious. By seamlessly fusing contemporary art with traditional craftsmanship, each signature pattern is first drawn by hand on paper, scaled up, and then hand knotted by expert weavers in Nepal. One-of-kind color palettes and original cutouts are signature features of the work.
A graduate of the esteemed Studio Berçot school of fashion in Paris, Florian first traveled to Kathmandu while working for a prestigious French fashion house. Isha, who was raised between India and Nepal, developed a passion for traditional crafts during 15 years spent in Kathmandu. By employing vernacular techniques passed down for generations, together they transform contemporary visual art into magnificent design pieces.
Because Atelier Février rugs are entirely handmade, they can be customized by color, material, size, and shape to suit any environment.