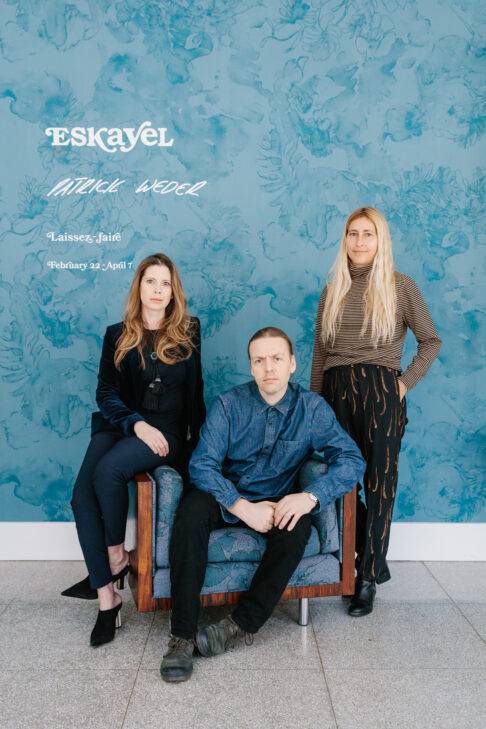 Eskayel & Patrick Weder
Continuing Salon's focus on work that merges art and design, the show catalogues Shanan Campanaro's design process from original painting to the conceptualization of a large scale wall mural, textiles and rugs. By reproducing the pattern in various mediums; rug, fabrics, wallpaper, viewers will begin to understand the permeation of color, the importance of scale, and the nuance and creativity involved in Eskayel's design process.
Similarly, Patrick Weder who is a trained sculptor, produces highly conceptual work that bridges the gap between abstract form and functional design. Weder's innovative use of materials belies their industrial origins. Curved, patinated concrete pairs with live edge wood to make the pieces seem organic rather than man made. The exhibition will be on view from February 21 – April 7 at Salon.