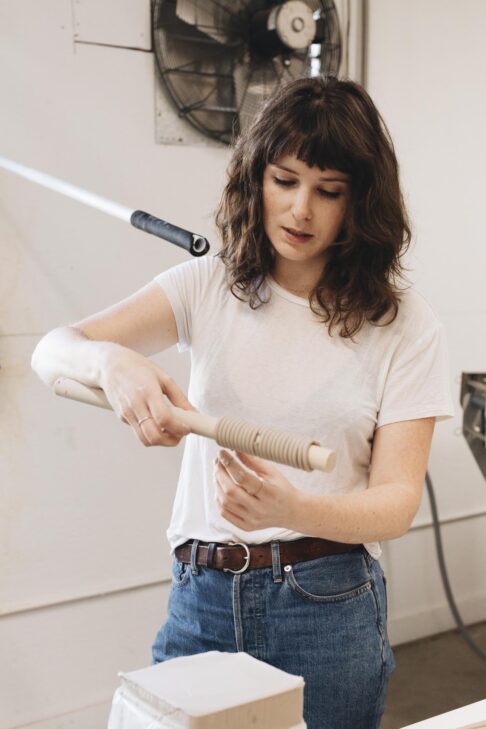 Taylor Kibby is a Los Angeles based artist working primarily in ceramics and mixed media.  Kibby's innovative work with ceramic "chain links" challenges the understanding of the medium – creating pieces that appear strong yet are fragile, rigid but flexible, solid and permeable.
Her exploration of media included in her works evoke deeper feelings of memory and identity – elevating each sculpture from an aesthetic masterpiece to an emotional gateway.
Contact Salon for current availability or to commission your own work from Taylor Kibby.