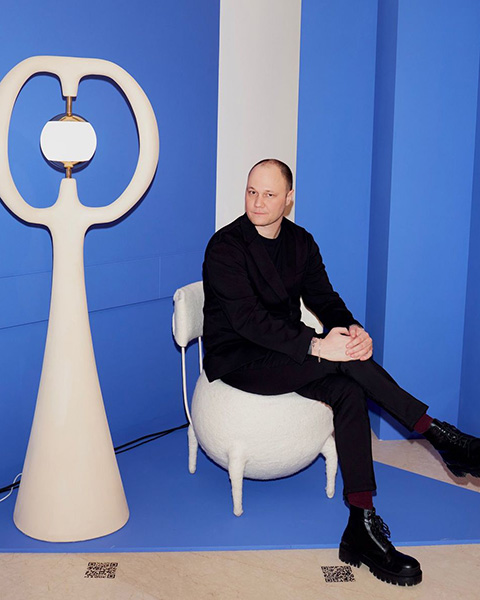 Roman Plyus is based in Moscow, Russia and has been working as a product designer and interior designer since 2014, specializing in residential and public spaces. Roman graduated from the International Design School in Moscow and in addition, holds a Rhodec International diploma. His furniture pieces are designed to evoke comfort, both physical and emotional, facilitate connection, and tell stories through shape, form and their relationship to the space they are in.
Roman's work is both inviting and intriguing; playful while also sophisticated and luxurious. Custom options abound, from providing your own fabrics, to adjusting dimensions, to creating a whole new piece altogether.
Allow Salon to help you bring one of Roman's pieces into your next project.