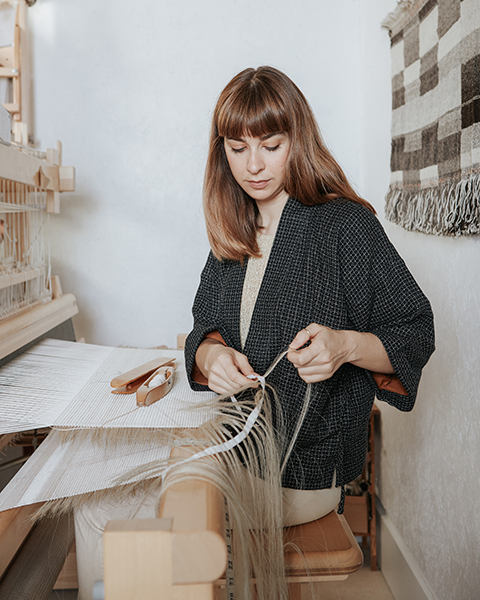 Maria Sigma is an award-winning textile designer/weaver specializing in 'zero waste' ethical hand-woven textiles for interiors. She studied at Chelsea College of Art & Design and since she graduated in 2014, she has developed her own weaving practice in London.
By using exceptional natural materials her work celebrates a timeless high aesthetic via 'zero waste' design and a slow-making ethic, combining a contemporary approach to traditional weaving techniques and focusing on raw natural materials and texture.
Contact Salon for a Maria Sigma commission, such as a unique wall hanging or a special upholstering project.