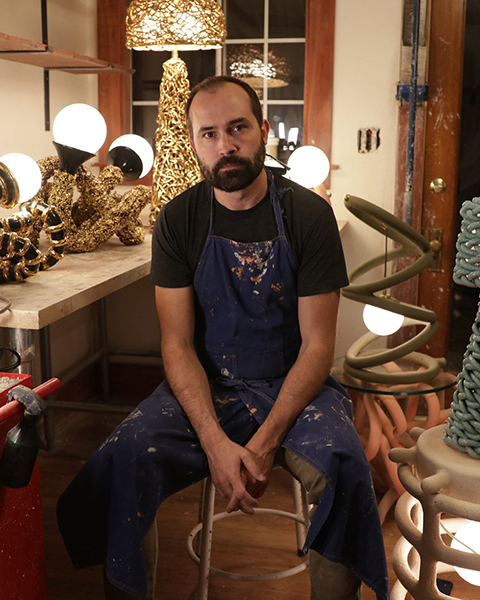 Daniel Shapiro is a self-taught Ceramic artist whose St. Louis based practice focuses on evolving experimental methods that push the boundaries of ceramics while rethinking everyday objects around us.
Shapiro's 15 years as a Graphic Designer guides his concept first approach to each piece. Starting with form, then color, then texture, Daniel layers unique methods for each resulting in work that is refined with an underlying sense of humor.
His body of work includes lighting, tables, objects and unexpected mixtures within.