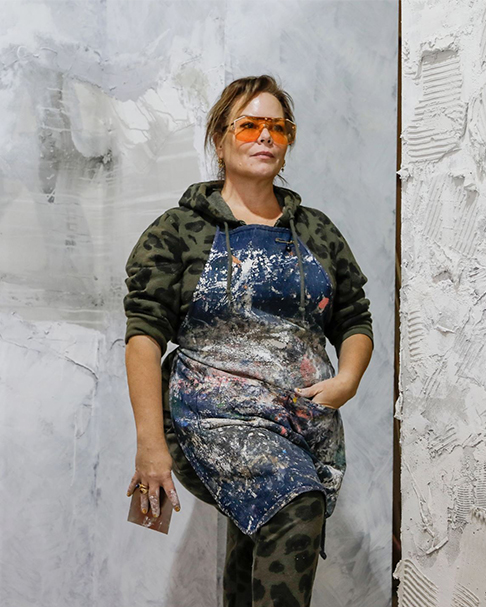 The vision of principal artist Yolande Milan Batteau, Callidus Guild conceives, designs and installs studio-made surfaces and wallpapers for some of the world's most illustrious clients. Known for an elevated, one-of-a-kind aesthetic – which incorporates plasters, precious metals and handmade paints – each project is imagined from scratch and tailored to clients' exacting directions.
Callidus Guild's surfaces involve pushing marble dust, encaustic, resin, leaf and micaceous powders beyond their historical limits. The resulting visual references and speak to the dynamic nature of its creations as well as the world of knowledge and skills they are fabricated upon: Belgian simplicity, French decadence, African complexity, Japanese refinement, and American bravado all come into play. This cross-cultural pollination gives the studio its international flair and sense of historical awareness.
If your walls could talk, what would they say? Contact us to give them their voice.