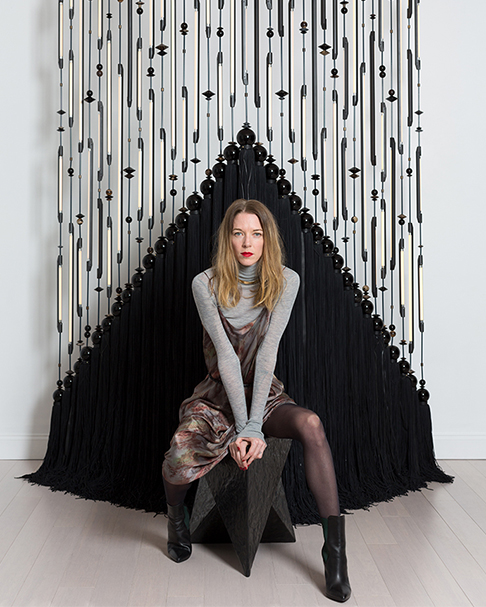 Bec Brittain, a self taught lighting designer, established her Brooklyn studio in 2011. All designs are made in New York, using a variety of techniques and a network of local fabricators and artisans; every piece is assembled by hand in the studio under Bec's supervision.
Bec prefers to run a small-scale studio – crossover and cooperation insure that everyone has a role in everything, creating a strong and tight-knit team. For Bec, this hands-on method is equally effective for projects both small and large, and for both production pieces and custom projects.
We would love to help pair you with the perfect fixture from Bec or help you create a custom masterpiece.