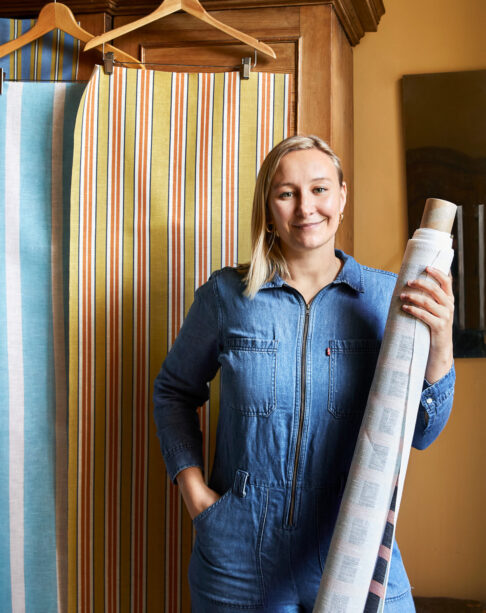 Owned and operated by Annie Cooper, Annie Coop is a textile studio based in Melbourne, Australia. The studio showcases bold color compositions alongside textural and geometric styles. Imbued with a vibrant spirit, Annie Coop fabric is equal parts sophisticated and playful with an uncompromising approach to quality.
Annie's style takes cues from travels throughout Mexico and Spain, producing a fresh, bold aesthetic. Her fabrication upholds ideals of modern craftsmanship with locally produced, premium print-to-order fabric.
Customize and order yours through Salon.